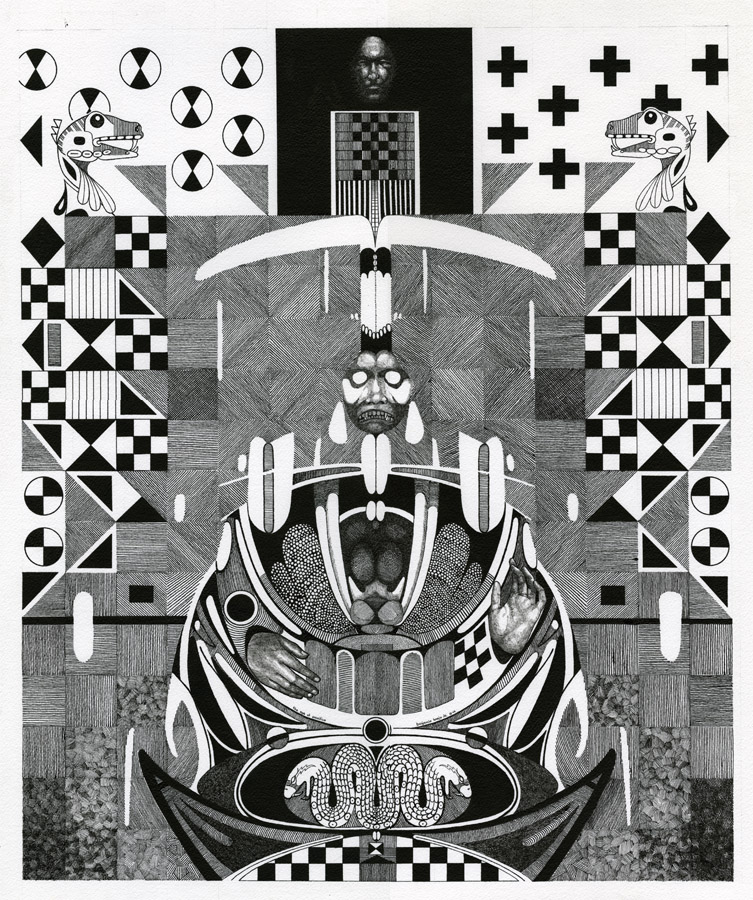 "the age of sacrifice"       pen and ink
           $7,500
"the four seasons"
     $5,600
This original Gouache/Pencil/Ink/Acrylic painting is matted with a bright yellow liner, red liner and a deep blue top mat, it is framed out to a deep metal frame to match the top mat. Available at Tribes 131 Gallery.

Image size: 20" x 20"

Frame size: 26.25" x 26.25"

or call (405)-329-4442. 

"lucky moon sisters"
pen and ink 
$2,100.00